2017-02-02: Professionals to Locations Relationships
Many of our clients using the Professionals add-on module have requested that BLMS expose the relationships between those same professionals and the locations the professional licenses are now associated to.
As of yesterday afternoon, this feature has been released. To see the changes, check out the Location records and the Professional records. You'll see a tab showing the relationships to the respective records.
A professional record showing the location relationships: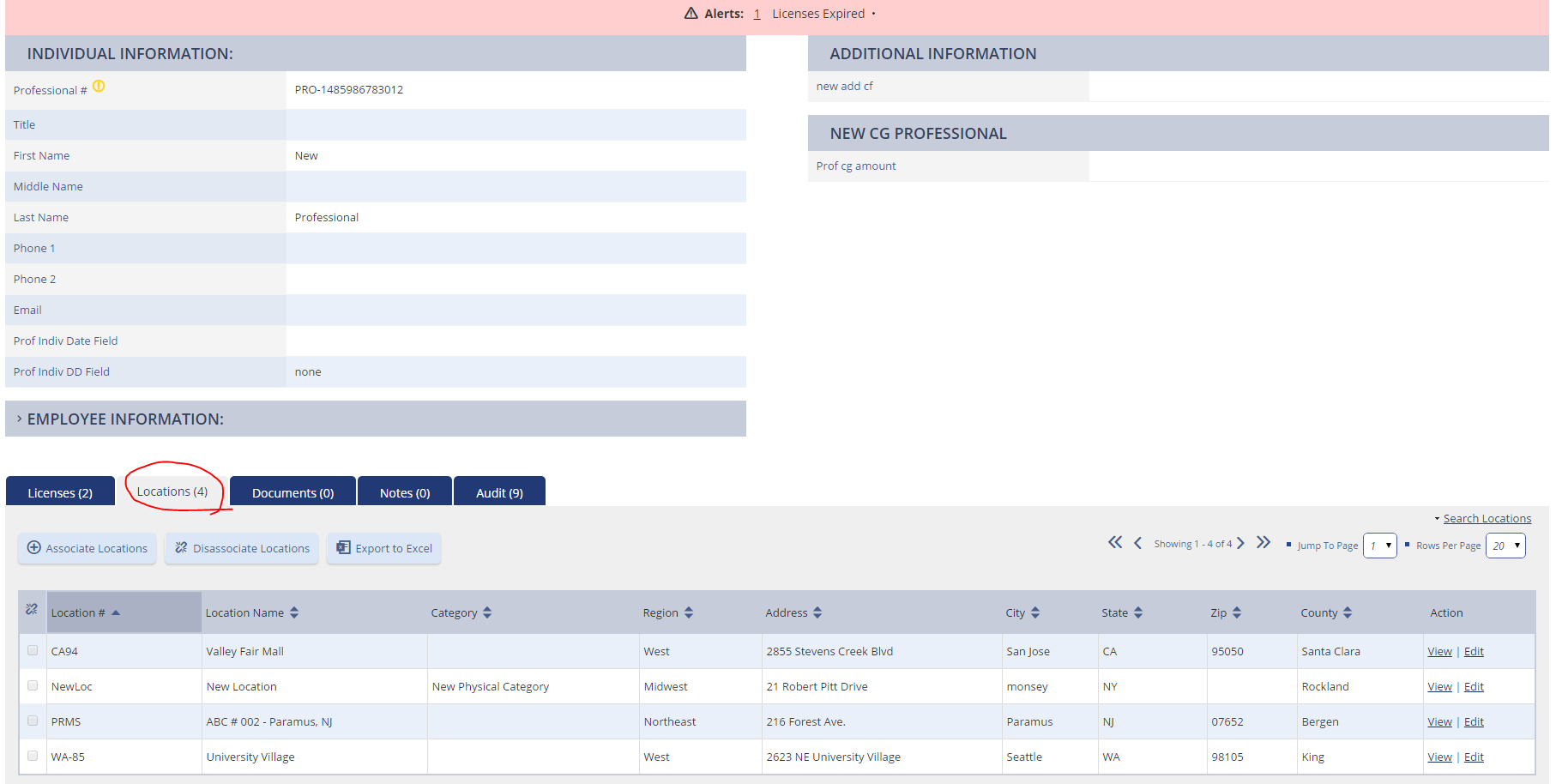 A location record showing the professional relationships: